Center of a sphere

The center of a sphere is a point inside the sphere that is located at the same distance from all points on the sphere.
In the image below, the center of the sphere is shown with a red dot.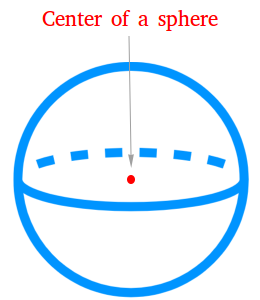 A Real-world example showing the center of a sphere

Center of the earth
The shape of the earth is a sphere, well almost! The center of the earth is called core. In the image below, the arrow points to the core or center of the earth.