What is a fathom in math? Definition and example

A fathom in math is a unit of length that is equal to 6 feet in the U.S. customary system and 1.8288 meters in the metric system.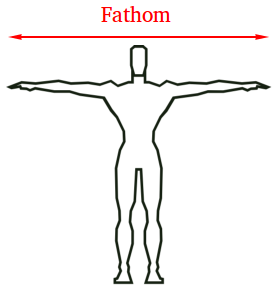 Originally, it was defined as the length of the outstretched arms of a man. 
The fathom is commonly used to measure the death of water.