What are Perpendicular Planes? Definition and Examples

What are perpendicular planes? Perpendicular planes are planes that intersect, meet or cross at right angles. In the figure below, the blue plane intersects the green plane at a right angle.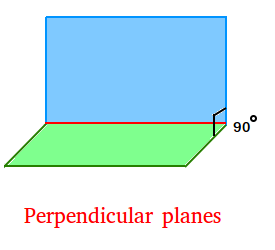 Notice that the intersection of the planes is the red line and the right angle is shown in black.
Jan 18, 22 08:00 AM

What is an abacus? Learn quickly and easily to use an abacus to do math.

Jan 17, 22 09:15 AM

What is the width of an object? Definition, explanation, and easy to understand real life examples.